Roulette Strategies Debunked

The roulette table with its red and black colours and promises of instant riches has been a casino favourite for centuries – ever since its invention by Blaise Pascal in 1655.
What is it that brings players in their numbers to the roulette table though? Is it the glamour of a game that been repeatedly depicted in Hollywood movies, or is it the illustrious history of the five and a half decade old game?
Perhaps it is a mixture of those two, but most likely it is the almost instant gratification that the game offers to players. In what other casino game can you multiply your cash by 36 in a matter of seconds, with no apparent need for skill?
Therein lies an important message about roulette, it is a game almost completely devoid of skill that gives complete novices and experienced players almost the exact same chance of success.
Although, the experienced players are likely to have a lot more fun while playing since they know how to avoid heavy losses and they know where they'll find the best facilities, both online and offline. While playing online, players should expect fluent gameplay and a high-quality website which stands out from the crowd, and that is exactly what you'll find at 777 Casino. Their whole site is modelled on the famous 1950's Vegas era, with a retro theme and plenty of nostalgia, it is unlike anything you'll find elsewhere online, making it a truly unique place to play online roulette.
The lack of skill required to play the game is one of the reasons that online roulette is hugely popular with new gamblers looking for a fun and laid-back way to gamble. However, it is also the reason that the majority of roulette strategies are useless. In this article we take a look at some of the most commonly used strategies for roulette and debunk them, enjoy!
The Martingale Strategy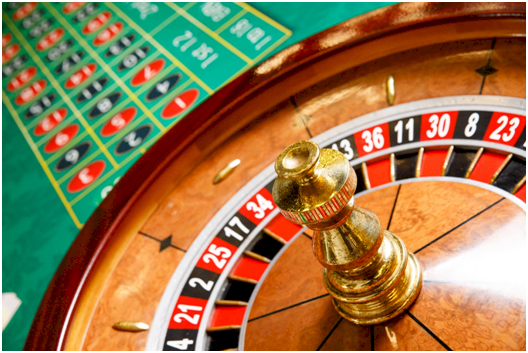 This form of betting strategy first came to prominence in 18th century France and was based primarily on the flipping of a coin. In this scenario there is a 50/50 chance of the coin landing on heads or tails.
The strategy requires players to double their bet after every losing flip of the coin so that the first win would recover all of the previous losses. This idea has taken hold with roulette as well where players will simply bet on red or black.
The Problems with The Martingale Strategy
Unlimited Wealth: The basic premise of the Martingale Strategy is that the better has an unlimited bankroll with which they can consistently double their bets until their losses are recovered.
The problem with this strategy is that it does rely on the pure unlimited wealth of the gambler. In 50/50 scenarios the previous outcome has no bearing on future outcomes, meaning a run of 20 reds in a row is just as likely as 19 reds and 1 black. Therefore it can be a particularly ruinous strategy for 'unlucky' gamblers.
Roulette isn't 50/50: One of the most common mistakes that players make on the roulette table is that thinking there is a straight 50/50 chance between hitting red, or black. However, most casino roulette table have red, black, zero and double zero.
On a 'zeroless' roulette table the Martingale Strategy may well come to fruition, but on the most commonly played tables, it quickly loses its viability.
The Martingale Strategy Good or Bad?
It's definitely bad, firstly it requires you to bet way more money than you would probably ever feel comfortable with. Secondly, it is based on a 50/50 outcome which simply does not exist on most modern roulette tables. There is of course the small matter of 'maximum bets' which we have not mentioned, but would needless to say scupper your Martingale Strategy pretty quickly.
The Paroli System
This particular strategy is almost the exact opposite of the Martingale Strategy, in that players double their bets after winning rather than after losing. The basic premise of this strategy is that players believe winning follows winning.
Most will double their bet a maximum of three times after winning before reducing their stakes to the original amount.
The Problems with The Paroli System
The premise is wrong: As mentioned just above, the Paroli System relies on the axiom that 'winning follows winning'. However, we simply know that to be not true. The outcome of a roulette spin is based on chance and probability.
A roulette table is not sentient and does not follow patterns to satisfy your betting needs, it is completely random. Your chances of winning after winning are exactly the same as your chances of losing.
It's a losing strategy: The Martingale Strategy could be said to be defensive, as it works on the idea of doubling your bets to make up for your losses. In direct contrast the Paroli System is offensive to the point of recklessness. It is effectively the act of throwing your winnings away at the earliest possible opportunity.
The Paroli System, Good or Bad?
It is undoubtedly a bad system and even worse than the Martingale Strategy. What makes this system worse than Martingale is that it takes away from the buzz of a win by requiring players to immediately throw their haul away.
You may win big using the Paroli System, but that is purely down to chance and has nothing to do with the system itself. Ultimately, if you are to use this technique regularly you will reduce your overall winnings.
Are There Any Winning Roulette Strategies?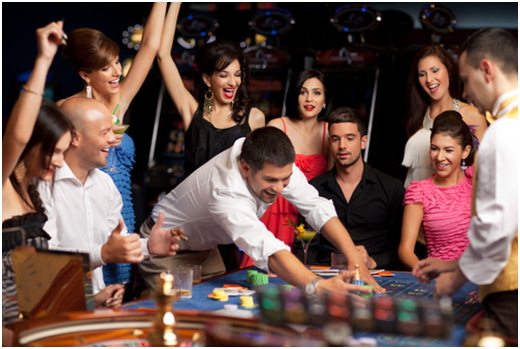 With the exception of advantage play systems, no. Besides advantage play, there are betting patterns that you can follow to limit your losses, but these will also limit your winning potential.
Ultimately most players head to the roulette table with the hope of having fun and hopes of 'lucking out' and winning big. This is the reason we love the game and by employing foolhardy strategies we actually take away from the love of roulette itself and replace it with an almost guaranteed way to lose cash.
Putting your money on your birthday is just as likely to win you money as betting with any 'fool proof' strategy is. The former is certainly more fun and relaxing so bear that in mind the next time you're encouraged to invest your time and money into a roulette strategy.
To get the best free roulette systems that really work, see the top 5 proven roulette systems and the video series below. It's the best 100% free information for winning roulette you'll find. It's written by professionals who are really earning a living from roulette.